Collaboration tools save money
Collaboration is really another step in Business optimization
Most of your team has both an office phone and a cell phone. Do you pay for both? Do you have a phone system and provide cell phones? Is that cost effective or just necessary?
You have unlimited or pooled minutes for their cell phones but pay by the minute for land lines. In a power failure, your office phones can't be answered. Calls between your cell phones are usually free, but when someone in the office calls one of your cell phones you pay for minutes on the outbound line and consume minutes on the cell phone too.
If you provide cell phones, you have a huge cost for managing them. Those that do not have a company cell phone expense some or all of their bill. Many companies end up paying for family plans without realizing it.
Everyone has at least two voice mail boxes to check. Sometimes callers leave a message on both.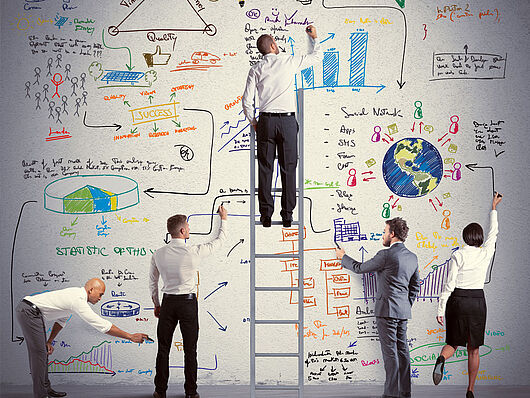 Collaboration drastically improves your teams interaction with each other, suppliers and customers. Reducing transaction times, eliminating unnecessary delays, and improving responsiveness.
Eliminate calling someone at their desk, leaving a voicemail , then hanging up to call their cell phone. One number dialing. One number to remember. One directory of all employees with just one number for each. Dial with a click of the mouse or a tap of your finger.
Location becomes irrelevant. When someone travels, the number works. If you have issues with power at the office, all the numbers still work. One voice mail box for each employee.
It's also a fixed monthly cost. No damaged cell phones to replace, no discussions about upgrades or Apple vs Android, no maintenance costs for a phone system. Everyone becomes available with one number. No long distance services or contracts to deal with.
Let us help you explore the value to your organization.