We build engaging bots to handle visitors 24x7 - we're Intercom experts
Sophisticated Visitor Engagement
Sure, Intercom is chat but it's so much more. If you just want chat, then Intercom is not for you.
If you want to increase sales, capture more leads, engage your visitors at a level that is almost beyond belief ... the read on. Intercom does that.
"Visitors are 82% more likely to convert if they've engaged with Intercom's live chat features on your website"
Acquire Customers
Acquire / Qualify / Convert / Measure
Target visitors based on behavior, referral link or even Clearbit data. Greet target customers with personalized messages and connect them to dedicate agents. Use data enrichment tools, like Clearbit, to target only the best leads.
Intercom Operator Qualifies leads and route only the right ones to sales. Let Intercom automatically schedule meetings with the best leads 24 hours a day, 7 days a week. Integrate and sync with Salesforce, Hubspot and many others.
Jump into an AirCall or Google Meet from inside a chat.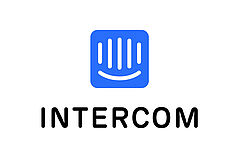 Intercom Solutions Provider
We can assist you in your Intercom solution.
We can plan, implement, train, manage, and administer your Intercom solution, but will gladly help where we add value for your project.
We've done it before.
We're an Intercom Partner.