We deliver results - let's talk about your next project
Shapes and Pages provides professional web centric design, operational and strategic services to companies around the world.
Founded in 2005, our goal has remained consistent: We promise our clients the best advice, strong experience and solid capabilities. With our combined technical, strategic, creative and business expertise, we deliver results for our clients.
We are constantly working to translate the science of webonomics into practical and usable direction to our clients. We don't just build websites, we structure your complete online image with each piece carefully crafted to support the overall objectives. All the websites we design are CMS (Content Management System) based and we rely exclusively on TYPO3, which is also what this website is created with.
With Six Sigma Black Belt and CIO expertise in house, we can provide our clients with more sophisticated ways to reduce costs and improve business efficiencies.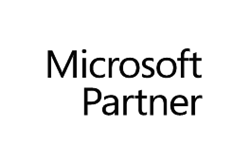 We're a Microsoft Parter with a deep understanding of the Microsoft Landscape.
We can help you you find the right product mix to provide expectional value for your business.
Shapes and Pages will be a premier provider of every service we deliver. We will be a partner of our clients, combining knowledge, expertise, experience and best practices into our efforts. We will demonstrate to our client a focused dedication to the highest quality and service in every engagement.
Shapes and Pages will provide the highest value services at reasonable prices. Our services will meet and or exceed industry standards, while aiming to surpass client expectations. We will systematically control processes and continually employ improvement methodology to every person, process, procedure and client experience.
Shapes and Pages will maintain the highest standards of both quality and service, by adhering to robust systems for policy and process throughout the organization. We promise our clients value, service, and superior results. We promise ourselves to continually strive for improvement, through education, innovation, and overall pursuit of excellence