In today's fast-paced digital landscape, businesses need to adapt quickly and make data-driven decisions to stay ahead of the competition. Shapes and Pages, a leading digital marketing agency, has embraced the power of artificial intelligence (AI) to elevate its marketing services and deliver outstanding results to its clients.
AI has become an essential tool in modern marketing, transforming the way businesses target, engage, and convert customers. By leveraging AI, Shapes and Pages can analyze data, identify patterns and trends, and optimize marketing campaigns faster and more efficiently, ensuring maximum ROI for clients.
How AI Enhances Marketing Services at Shapes and Pages
Personalized Marketing: AI enables Shapes and Pages to quickly create personalization in our drafting process of marketing campaigns for clients. The personalization opportunities offer clients increased customer engagement and conversion rates, driving business growth.
Improved SEO and SERP Performance: AI helps Shapes and Pages create outlines and variations on website content, structure, and metadata to build optimal search engine ranking and rich result display. AI-powered analysis gives us instant feedback to our content creation aimed to enhance online visibility, driving more organic traffic and potential customers to clients' websites.
Data Analytics: By incorporating AI-powered predictive analytics into our marketing services, Shapes and Pages can use timely assessment alerts to quickly react to changing web behaviors, market trends, and campaign performance. This valuable insight allows more timely decisions , ultimately improving ROI.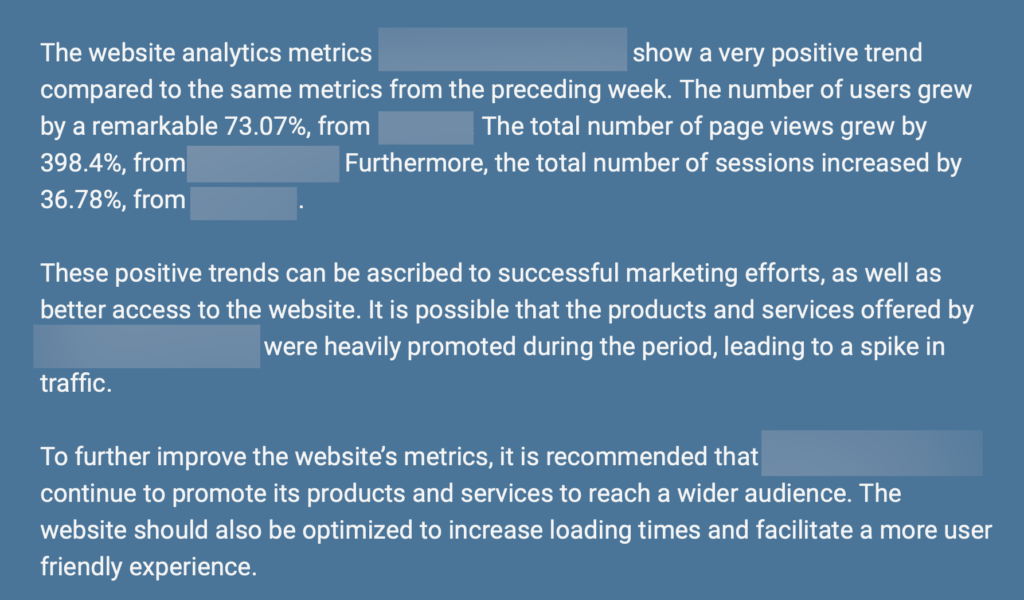 Embracing artificial intelligence effectively in marketing services has allowed Shapes and Pages to stay ahead of the curve and provide clients with cutting-edge solutions that drive tangible results.
AI doesn't replace the hard work necessary to be successful in marketing, but it is an incredibly powerful brainstorming tool that makes is easier and faster for us to get to the real core of what needs to get done.
By integrating AI into their marketing services, Shapes and Pages continues to innovate and redefine the digital marketing landscape, ensuring that their clients stay ahead of the competition and achieve their business objectives.