A website designed without an SEO strategy is only half done when it goes live. Good looks alone will not increase your organic traffic. Organic traffic is sustainable long term and creates a steady flow of opportunity for your business.
At Shapes and Pages, we design new websites and modify existing websites incorporating SEO strategies so your site not only looks amazing but also delivers the highest quality organic traffic for your sales organization.
Website content is the backbone of any successful online business. It's the first impression that potential customers get of your brand, and it can make or break their decision to engage with you. The content on your website should be clear, concise, and engaging, with a focus on providing value to your audience.
Great website content is essential for search engine optimization (SEO). By using relevant keywords in your content and having a well-organized website structure, you can improve your search engine rankings and drive more traffic to your website.
Good website content establishes trust and credibility with your audience
When people visit your website and find high-quality, informative content that speaks to their needs, they are more likely to view you as an authority in your industry and feel confident in doing business with you.
So, whether you're starting a new website or revamping an existing one, investing in good website content is a must. It's a crucial component of your online brand and can help to drive business growth and success.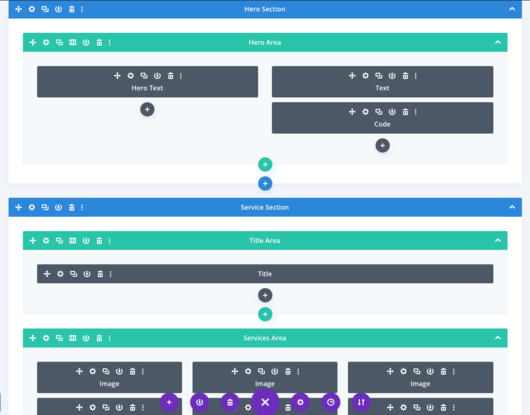 At Shapes and Pages, our design process has consistently produced superior results. We understand the value a structured approach delivers to our clients. Our efforts include definition, research, visualization, content analysis and metrics evaluation to achieve the desired outcome for our clients. Our process, often invisible to our client, allows us to deliver results, and we take great pride in that.
Our reputation is important to us, and we understand that it is part of the criteria any business uses to evaluate a company to trust with their brand and image. We take this responsibility seriously and work tirelessly to deliver results and exceed expectations.
SEO (Search Engine Optimization) is a science, although some people will argue it is an art. SEO is a byproduct of Google trying to be more effective in their search results. Why do more people search via Google? The answer is that they get consistently good results. That is why Google Search resulted in the concept of SEO, or the industry of trying to out smart or even trick Google Search into putting your page higher than it might ordinarily deserve. Ethical SEO is about structuring the content in compliance with Google rules to make it easier for Google to find.
SEO is the framework to show Google your website is valuable

Google looks for the most valuable websites to show in search results

Websites high in Google search results earn "organic" visitors

"Organic" visitors are potential new customers
We will make your website valuable
87.71% (in 2022) of all internet searches in the USA were done with Google, which is why most people spend their time working to achieve Google ranking. Globally, Google had 92.75% (also 2022) of all internet searches.
We understand the importance of SEO, and why ranking second instead of 45th is important. It's important to us too. It's visibility of our website that earns us new opportunities too. Opportunities from people like you.
Using the correct tools and proper structure, we can make it faster for Google to locate, identify and analyze content. We do things right for you, so that you earn a fair spot in Google Search. And that is how it should be.
Chat increases customer engagement

Chatbots increase lead collection

Ask about our fixed fee implementation
Chat is the ability to have live agents available to answer questions or guide visitors while they are on your site. If you have Customer Service staff in the office, it can be effective for real time engagement of customers and visitors, but it can be overwhelming and disruptive.
A Chatbot (aka bot) is a program that is scripted or uses AI to interact with the visitor. A Bot allows visitors to get answers and guidance regardless of the time of their visit. Your website is useful 24x7. It can be very effective for lead qualification and as a Customer Service tool.
Try out a real world example of how a bot can make a difference
Website ROI is the most important metric of your website, and it's also one of the most misunderstood. It's not just a number—it's a calculation that requires planning, measurement, and analysis.
It's not enough to have a website that just looks good. Your site needs to actually produce income or at least assist, which means you need to have a plan for using the website to generate sales. An SEO Marketing Plan and the correspoding implemention plan. And then you need to compare those costs with the revenue generated by your website in order to determine whether or not your site is actually making money for you.
If this sounds complicated, that's because it is! It takes careful planning and analysis to get an accurate picture of how much money your website is making for you.
Once you have an effective website, you'll need to consider the other online capabilities that will enhance your business reputation and visibility. What do you need? It depends.
Even if your customer base is all within a 40 mile radius of your office, you still want to be found online. Areas of influence for effective presence include Facebook, Twitter, Instagram, Pinterest and others. You might not be able to do them all, but engaging with your customer, on their favorite platform, will let them market for you.
If you are in a B2C organization, then your customer might be interested in the interaction of Facebook. In the B2B world, employees don't usually spend time on Facebook, but LinkedIn and / or Twitter might be more likely. If you live in a world of samples and design, then Pinterest might have great value. It depends.
If you don't know where you're going, then any road will get you there.
At Shapes and Pages, our focus is on you and your destination. We understand that every business has unique goals and objectives, and we strive to create a strategic plan that will help you reach them. We may ask for additional time to refine your objectives if they are not specific enough, so that we can set measurable objectives.
By starting with defined objectives and taking a step-by-step approach, we can ensure that your strategy matches your business. With our professional guidance, you can be sure that you are taking the right steps to reach your destination.
UX is User eXperience
CX is Customer eXperience
Customer experience (CX) and user experience (UX) are both essential components of success for any business. They are made up of effort, success, and emotion, and improving the emotional component will create the most significant increase in customer loyalty.
86% of buyers are willing to pay more for a great customer experience. By focusing on CX, your customer retention will improve, customer satisfaction will go up, and you will see improved up-sell and cross-sell. CX is about keeping customers.
On the other hand, UX is about getting customers. While it can help to gain new customers, without solid CX performance, customer retention will decrease.
By investing in both CX and UX, your business will be able to maximize customer loyalty and satisfaction. With the right focus on effort, success, and emotion, you can create a customer experience that will keep customers coming back.
Venture with us into the realm of digital artistry.

Start by sharing some information below and together, we'll define a web design vision that resonates with your brand's unique story and goals.