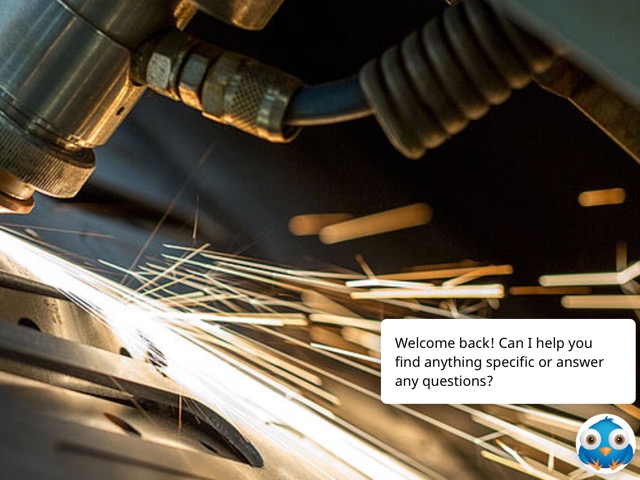 ChatBot Results
ChatBot can engage your visitors at any time
ChatBot provides a solid framework for excellent interaction with your website visitors.
We like ChatBot because it's so intuitive to configure. We had our first ChatBot operational within an hour of getting our account.
We also like the powerful data collection features combined with very simple options that help you eliminate duplicate questions for a visitor.
With its powerful language processing capability, your ChatBot can be conversing with leads quickly.
With the ability to 'train' your ChatBot, we can help it to better understand how to respond to specific phrases.
You will not find a more complete, powerful, competent and friendly conversational bot in this price range.
Click the link below to try it and see how easy it is. We'll bet back to you quickly if you leave your contact info. You can type Contact Me in the chat.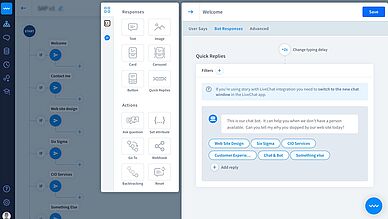 In our initial bot testing, ChatBot stood out immediately.
The intuitive interface makes it easy to construct an interactive journey for your website visitors. The photo is a screen shot of our own bot development, and you can see it in action by clicking the chat icon at the bottom right of the page.
The power of ChatBot comes from the natural language processing. It enables a visitor to type a question and with reasonable accuracy (and / or a little training) it will respond with the story response you have built.
Another powerful feature is that you can define multiple responses in each interaction, creating a more personal experience.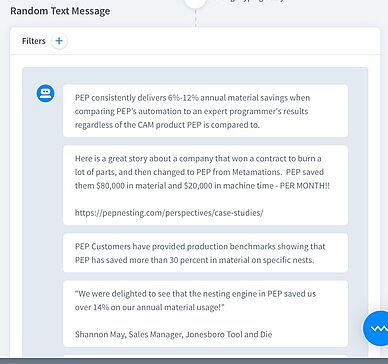 Once engaged, our focus is to get you up and running with a core ChatBot, then fine tune and adjust it to maximize its responsiveness.
We start by reviewing your web site to determine the scope and breadth of conversation that could be beneficial. We'll prepare a recommendation for your ChatBot.
Next, we'll have a call with you and your team to discuss our findings and recommendations. During this call, we'll agree on the feature and function to include.
With the features and functions defined, we will configure your ChatBot, and set it up for you to test.
Once the ChatBot has been tested and you are satisfied with the results, a small snippet of code needs to be added to your website, and you are live.
Using a mix of menu prompts and language processing, we can have a fully functional bot up on your website very quickly. With a few days of activity to see how visitors are using it, and a review of your expectations, you'll find a bot to be a very quick win.
Using integrations, capabilities allow for data to be exchanged with other systems you already use, including CRM or Sales Orders.
If you would also like your team to get involved in chat, then the LiveChat integration will be of interest to you.