Drift is the new way that businesses buy from businesses
Strategic Customer Engagement is a good way to describe Drift. With controls, configuration and scripting flexibility you can really drive results.
Conversations not forms
Your website's personal assistant
Conversational commerce is here and it's time to get on board
Visitors expect a "right now" response and a more personalized experience.
How much of your sales and marketing efforts revolve around the telephone?
When a visitor is on your site, they could be interested in making a purchase.
The longer it takes you to reach with them, the more their interest in you declines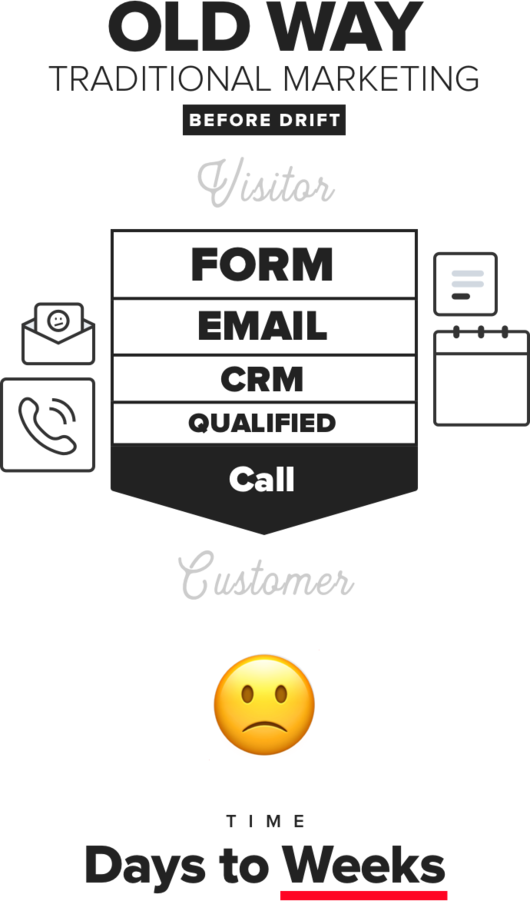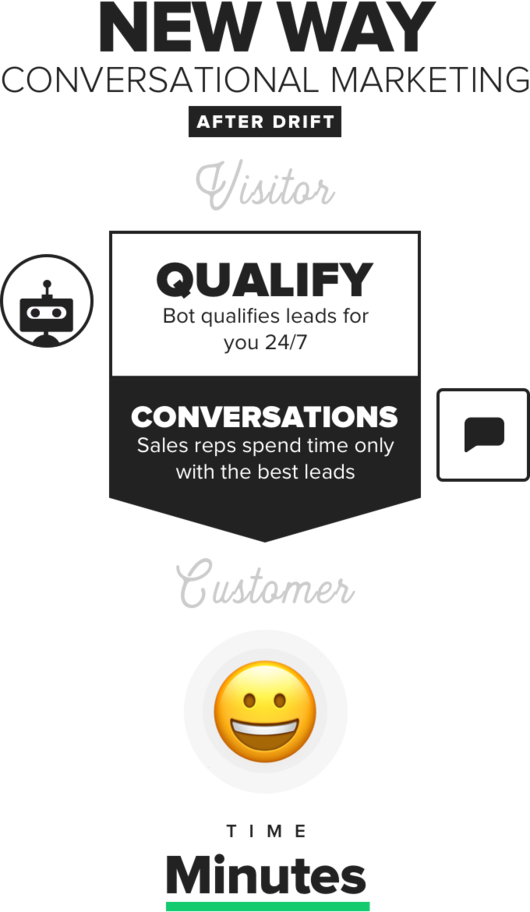 The current sales and marketing methods are obsolete
Welcome to Conversational Marketing
Spend more time selling and less time qualifying and scheduling<br><br>No More Website Forms<br><br>
Talk to More Leads
Book More Meetings
Close Deals Faster
We're currently working to complete the Certified Partner Qualification process with Drift. We have access to their experts and are able to conduct Conversational Marketing Assessments to build the collection of Drift Playbooks to effectively engage your visitors.
Let us show you what's possible and how it will make a difference for your website and your business.
A real world example of how bot can make a difference